The British Columbia Real Estate Association (BCREA) reports that a total of 6,652 residential unit sales were recorded by the Multiple Listing Service® (MLS®) in April, a decline of 18.9 percent from the same month last year. The average MLS® residential price in the province was $685,304, a decline of 6.2 percent from April 2018. Total sales dollar volume was $4.6 billion, a 23.9 percent decline from the same month last year.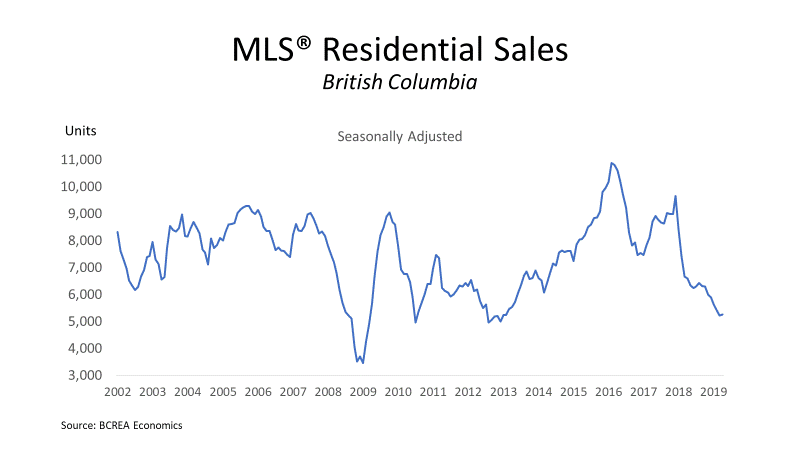 "BC home sales were essentially unchanged from March on a seasonally adjusted basis," said BCREA Chief Economist Cameron Muir. "Prospective home buyers continue to grapple with the decline in their purchasing power caused by federal government changes to mortgage policy."
Total MLS® residential active listings increased 33.6 percent to 38,672 units compared to the same month last year. The ratio of sales to active residential listings declined from 28.4 percent to 17.2 percent over the same period.
Year-to-date, BC residential sales dollar volume was down 29.8 percent to $13.9 billion, compared with the same period in 2018. Residential unit sales decreased 24.5 percent to 20,479 units, while the average MLS® residential price was down 7 percent to $680,671.
Copyright BCREA – reprinted with permission